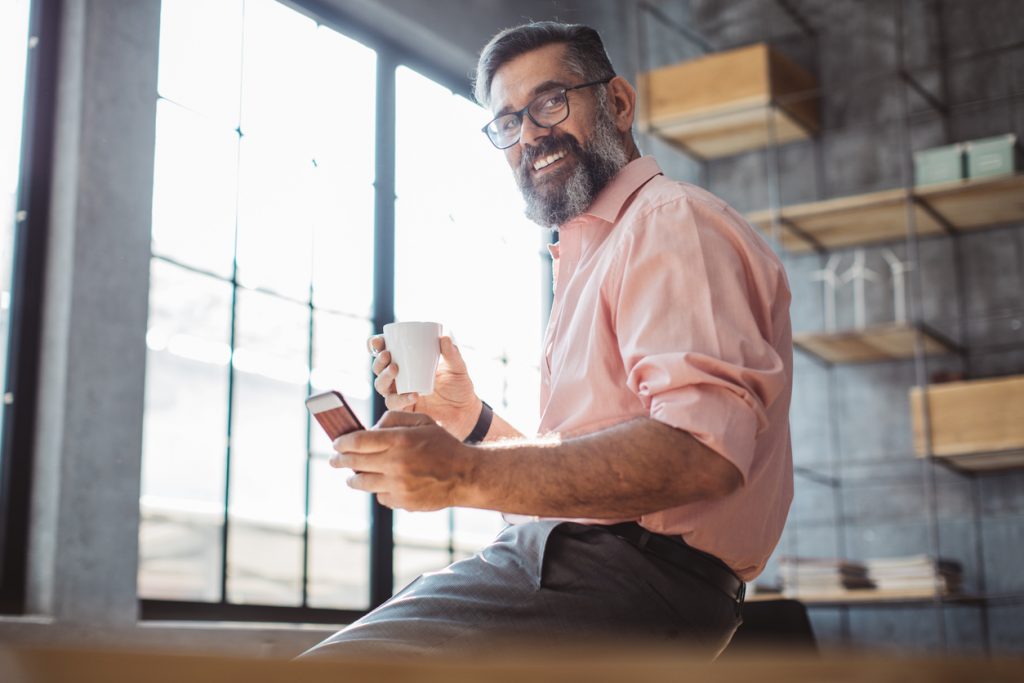 How happy are we by the time we reach middle age?
Apparently, not much.
According to a survey conducted by the Office for National Statistics (ONS), people are the most unhappy in life between ages 50 and 54.
During our so-called "midlife crisis," these facts may be rather sobering.
You see, in this phase of life, we start to reassess the goals we've set for ourselves during our youth. Getting the dream job, marrying our high school crush, and having three kids may have all have been miraculously achieved–or not–in the span of  4-5 decades.
Regardless, this is a point where we have to ask ourselves if we're on the right track in life or if we need to alter course.
It's Never Too Late to Begin Setting Goals in Midlife
One way to do that is by setting new goals for ourselves. It may seem counter-intuitive to make goals so late in life, but we're living a lot longer in the modern age.
Goals give us the incentive to keep going throughout our entire lifetime. Middle age is as great a time as any to create new purpose in our lives.
But why should we set goals in the first place? 
The journal Psychological Science lists a study that found that gaining a life purpose "lowers risk of mortality." These findings were apparently consistent across one's lifetime, including middle age.
And that's a good thing because happiness actually improves after middle age. In fact, after our 20s, our happiness levels peak again at age 69.
Even more encouraging is that people are often happiest in life during their 80s and even into their 90s.
In addition to living longer, we also gain psychological benefits from setting (and achieving) goals. We become more motivated, responsible, and accomplished which can lead us to reach out to others in new ways.
We also become better acquainted with ourselves because as we pursue what we want, we discover who we are. We're driven to act by desire and necessity, and this overall forms our identity in life.
Maintaining a purposeful, clear direction for our future is one of the many factors that contribute to one's overall happiness and health. It begs the question — what kind of goals should we be setting in middle-age?
Retirement
As we near retirement age, our focus tends to be on how much we've accrued in savings so we can live comfortably long after we've stopped working.
Craft specific goals that dictate how much you want to earn prior to retirement so that you can enjoy the life you've always dreamed of.
It may seem challenging to gauge how much the latter part of your life will cost, but calculating an estimation can give you at the very least a better understanding of how much you need and how you should shape your goals to achieve those ends.
Hobbies
Trying a new hobby, like painting or writing, can be a big boost to one's sense of purpose.
If you find that work gets in the way, then start making goals that make your hobbies a priority. Even if it's just choosing to garden, you can organize a few hours a week for planting, feeding, and growing your passion.
Fit your favorite hobby into your busy schedule and you may find yourself feeling happier, and more fulfilled, as a result.
Health
When we're younger, we're always setting goals for our physical health. An hour a day at the gym, 30 minutes of weights, 45 minutes of cardio.
As the years progress, however, our dedication to our physical health and strict fitness routine can decline.
Don't worry about getting right back on the horse though — take it one step at a time. Discover a weekly routine that works for your body and your schedule. Even a 20 minute walk a day can reduce your risk of heart disease.
What Are You Waiting for? Starting Setting Goals Today!
Choosing to make goals in middle age is a smart move, for our brains and bodies. It can extend our lifespan and increase our happiness. Plus, it gives us purpose in a time when many of us are looking for just that.
So start today…and benefit your tomorrow.
Did you know that a healthier lifestyle makes everything better? Read on to discover how embracing healthy habits will improve your sleep, energy, and weight goals!