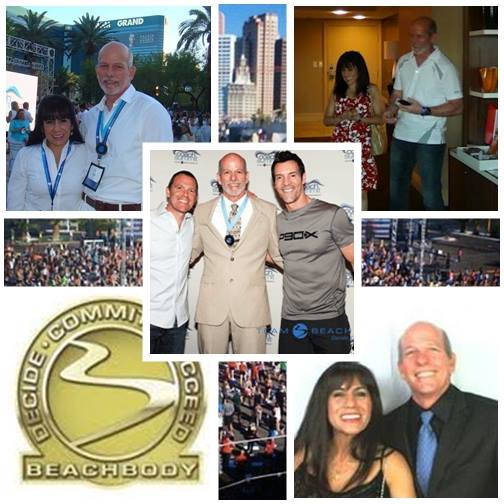 Have you ever felt as though it's impossible to get into great shape and live a healthy lifestyle?
Maybe, you're thinking, you're just too old for this.
I've been there.
But in 2009 at 51 years old, I decided that it wasn't too late for me after all. My wife and I decided to do P90X for the first time. Since we were doing it together, there was no quitting and no giving up–and I quickly discovered that it wasn't as bad as I'd thought it would be.
In fact, we both appreciated the results so much that when we finished P90X, we moved straight to Insanity. Just a couple of weeks after completing the program, I swam a mile for the first time–an incredible milestone, since before that, I hadn't been able to manage more than 800 meters.
The rest is history.
My wife and I have been Beachbody coaches ever since, not because we think we know it all about fitness (it's still a learning process!), but because we've found that the program offers the key components you need to get in better shape at any age.
We've developed a passion for helping other people in their 40's, 50's, and beyond discover that they can meet their fitness goals.
I wasn't "too old" to get in the best shape of my life…and you aren't, either!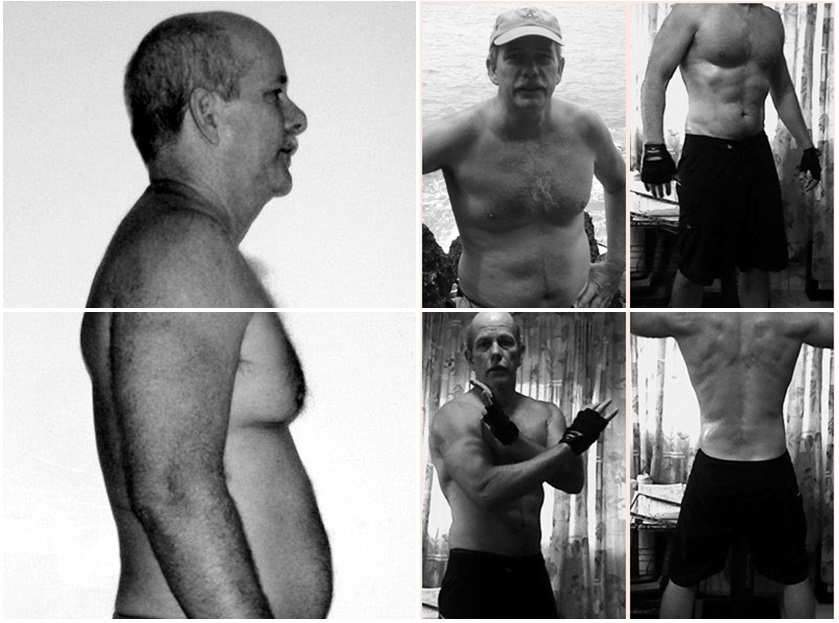 The Health Benefits of Beachbody
As I've learned more about this great program, followed the diet and exercise plans, and became a coach for others making this journey, I've discovered a ton of positive health benefits in my own life.
Following the program helped me recover quickly from a hernia surgery, so that I could return sooner to my everyday activities.
Not only that, I sleep better, have more energy, and feel better prepared to tackle the challenges that come my way in my everyday life.
Even my doctor is backing up the progress I've made.
Over the last seven years, many of my health markers have continued to improve substantially. According to my doctor, that means I'm making healthy lifestyle changes that are making a real impact, not just on how I look, but on how my body feels on a regular basis.
At 59, I'm not on any medications. I have a higher quality of life than I did before I started the program, and I'm able to have a lot more fun doing it.
When I go out for the day, I have the stamina to stay on my feet and keep moving instead of having to take breaks, sit down and rest, and let everyone else go on having fun without me.
Rather, I get to enjoy myself with my family and friends–and in some cases, they're the ones who have to sit down for a break!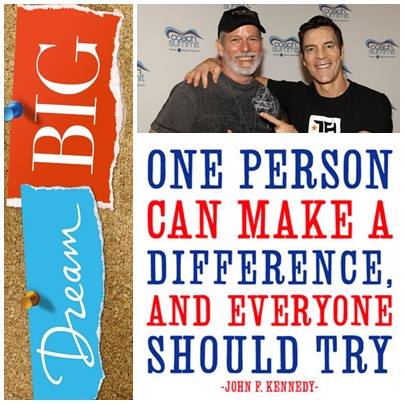 Beyond the Body
Beachbody is more than just a health and fitness program. It's a lifestyle change that has the potential to impact all areas of your life.
For me, it's shown a number of incredible career advantages that have helped me advance my goals far beyond fitness. Joining the team has taught me a lot about myself and how to reach my personal and professional goals.
I've built the confidence to dream big.
Not only have I been able to see incredible personal success in myself, my wife, and many of the people we've been fortunate to coach along the way, I've learned that business success is within my grasp.
I've been able to offer genuine value to a wide range of people. 
Being a coach isn't just about selling people the program and the materials. It's also about giving them the information they need to make changes that can transform their lives. By offering free health and fitness information, I've been able to watch lives change–and that's always a great feeling.
I've learned how to implement small changes and routines to get big results.
In exercise, as in life, you don't get immediate results. By being willing to work at things a little bit at a time, I've realized I can accomplish more than I ever dreamed possible.
I've increased my network of contacts.
Through coaching, I've had an opportunity to network with a number of like-minded people, discover what makes them tick, and help them make life changes or absorb their wisdom to create changes of my own.
I've increased my social media marketing skills.
Social media has become increasingly powerful in today's technology-driven society. Thanks to my desire to build my business online, I've discovered how to effectively use social media to reach out to a wide audience of interested individuals.
I've added residual income.
Imagine getting paid to do the exercises you'd be doing anyway. By working as a coach as well as continuing my own workout program, I've been able to transform my passion into residual income that has offered a number of financial opportunities for my family that I might not otherwise have had the chance to experience.
I've developed team leadership skills.
Beachbody doesn't just teach you how to dig in and reach your own goals. By working as a coach, I've learned how to successfully encourage others to reach their goals, work together as a team, and hone my own leadership skills.
Why Beachbody
Beachbody started by transforming my body, but it moved on to substantially transform my life.
As I've worked through the programs and increased my business as a coach, I've learned more about myself than I ever knew was possible. It's been the ideal solution for me and my network…and I'm ready to help others in their pursuit of great health.
If you're ready to see some of those changes in your own life or interested in learning more about the program today. I'd love to help you make your goals reality.